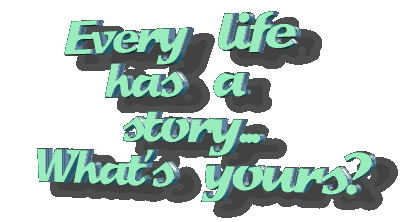 I

would first like to make a disclaimer!! "I am NOT dead :|… Am sound, sane and healthy…" I don't know how many would have been disappointed by this fact; but I know for sure that many who mailed me asking me if I am alive and many others who thought I gave up scribing might now be disappointed realizing that they wasted few moments of their lives wondering about a blogger .
Let me tell you guys, I've seen many blogs and I thought its cool to do a post in a month or two, so I was dragging myself away from posting :P. (Grrrr… I know am good at making excuses ;) ) Jokes apart, frankly, these two months I have nothing to pen down in my personal dairy. Life is not always colorful and doesn't necessarily always have a bang... that happens only in movies. The real trouble with reality is that there's no background music.
By the way, I wish all my readers a very happy new year. Before I say good-bye twenty-ten; I must thank the last decade for making me what I am! These ten years made me what I would be for rest of my life… I can now proudly declare; I am my own man of match! Today is the tomorrow that I worried about yesterday. Somebody truly stated "To err is human!" but how many of us admit mistakes? We conveniently forget our mistakes, don't we? And oh yeah... Experience is the name so many people give to their mistakes – so do I. So, this New Year, I wanna sit back, relax and re-frame all the forgotten episodes of my life… I know that one day my life will flash before my eyes….And am busy assuring myself that it's worth watching!!! From the lost and past lessons of my life am learning today so that I can reach a bright future tomorrow…
Now that I speak of life and its stories, something struck me! My mommy plays a major role in what I am today. I am just clay and she is the one who molded me as a beautiful human being… She always has her own unique way which makes me pause, ponder and step ahead. From an age where I had hundred and one excuses to escape from my home work; I grew up to an age where I needed one reason to do any good work. It's not just time who changed. I changed with time as well. And it's not all by myself. There is a selfless and witty effort of my mother behind me! I still remember the story she once told me when I had an excuse of being busy to write to my grand-mother. When I said "MOMMMMM 8-| am too busy to write a letter and she is too old to have an e-mail account :|" she just smiled and did nothing. That evening when I was helping her in kitchen, she told me a short story that made me think… I think I wanna share it with you all now!
An old man lived alone in a village. He wanted to spade his potato garden, but it was very hard work. His only son, who would have helped him, was in prison.The old man wrote a letter to his son and mentioned his situation:
I am feeling pretty bad because it looks like I won't be able to plant my potato garden this year. I hate to miss doing the garden, because your mother always loved planting time. I'm just getting too old to be digging up a garden plot. If you were here, all my troubles would be over. I know you would dig the plot for me, if you weren't in prison.
Shortly, the old man received this telegram: 'For Heaven's sake, Dad, don't dig up the garden!! That's where I buried the GUNS!!'
At 4 a.m. the next morning, a dozen FBI agents and local police officers showed up and dug up the entire garden without finding any guns.
Confused, the old man wrote another note to his son telling him what happened, and asked him what to do next.
His son's reply was: 'Go ahead and plant your potatoes, Dad... It's the best I could do for you from here.'
Moral: NO MATTER WHERE YOU ARE IN THE WORLD, IF YOU HAVE DECIDED TO DO SOMETHING DEEP FROM YOUR HEART YOU CAN DO IT. IT IS THE THOUGHT THAT MATTERS... NOT WHERE YOU ARE OR WHERE THE PERSON IS….
And that was the day I learnt importance of attitude… And needless to say, I knew what to do next. There are many such episodes in my life… Good, bad, lessons, mistakes and proud deeds… Some learnt, some taught, some understood and some yet to be learnt chapters of life!!! Ooopss!! I guess I've already written a lengthy post :-ss I know you guys hate reading big posts. I got dozens of mails asking me to write smaller posts :| Before you search for the final dot, I better put a full-stop.
In filmy style….